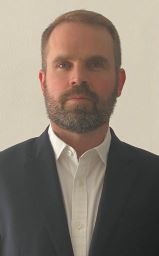 Tristan Jenkins
Chief Financial Officer
Tristan is a chartered accountant with 20 years of experience across multinationals, FTSE250, AIM and ASX listed companies. He has worked in the energy sector for 15 years in companies focused on Africa, Asia, Europe and Australia. He has a background in developing finance functions, with a focus on financial planning and analysis, financial reporting, risk and controls and supporting corporate finance transactions.
He is a member of Chartered Accountants Australia and New Zealand and holds a Bachelor of Commerce majoring in Accounting, Finance and Economics.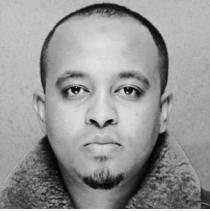 Sammy Million
Stakeholder Relations Manager
Sammy manages the Company's engagement with stakeholders, including with the local communities, non-government organisations, business, and government agencies.  He has over 10 years' experience in communications and public affairs disciplines, including stakeholder management, government relations, strategic communications, and policy analysis in the UK and Africa.  He has previously held positions with Embassy of Ethiopia in London, in the public diplomacy and communications division, and with the Office of the Prime Minister in Ethiopia, providing guidance and support in foreign direct investment.
He holds a Bachelor of Arts with Honours in International Business Management from University of East London (UK).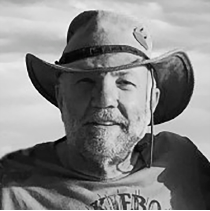 Warwick Bullen
Geology Manager
Warwick is an economic geologist with over 25 years' experience in Canada, Europe and across Africa, with extensive experience working within the Arabian-Nubian Shield.  He was previously the Exploration Geologist at Lega Dembi and Sakaro gold mines in Ethiopia, where he led the mineral resource assessment program for Sakaro and delineated the high-grade gold deposit that is currently being mined at Sakaro.  Warwick has made numerous discoveries throughout his career, including the Jebel Ohier porphyry copper-gold deposit in Sudan, Abu Kusheiba, the first primary gold occurrence in Jordan, and Emba Derho, a large volcanogenic massive sulphide ore deposit in Eritrea.
He holds a Master of Science in Economic Geology from Rhodes University (South Africa) and a Bachelor of Science with honours in Geology from the University of Natal (South Africa).  He is a Professional Natural Scientist with the South African Council for Natural Scientific Professions.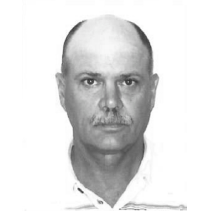 Bruce Medhurst
Drilling Manager
Bruce has over 30 years' drilling experience working in the mining and resources sector across Africa from senior driller to operations manager.  He previously was the operations manager for Stanley Mining Services (Tanzania) Ltd (a subsidiary of Layne Christensen Company) in East Africa, where Bruce successfully completed drilling contracts for clients such as BHP Group Ltd, Anglo American Plc, East African Gold Mines Ltd, Tanganyika Gold Ltd, Sutton Resources Ltd, Pangea Minerals Ltd, Resolute Mining Ltd and Randgold Resources Ltd.  Prior to joining the Company, Bruce also held management positions with ADT Africa Piling and Drilling Ltd, Kufaro Drilling and Engineering Plc and Capital Drilling Limited.
He has been working in Ethiopia for over 7 years, and has developed significant relationships with non-government organisations, business, and government agencies.  Bruce has dedicated his efforts to the emerging marketing, encouraging positive and responsible investment in Ethiopia's mining and resource sector from foreign companies.